Mental Health Interpreter Training
Media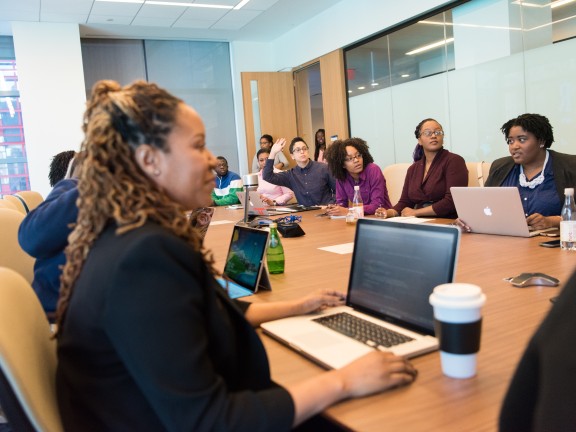 This training will prepare professional interpreters for mental health therapy assignments and will cover the following topics:
Role of interpreter in mental health settings
Vicarious trauma, self-care, and supervision
Interpreter skills and modes
Basic concepts of mental health terminology
Interpreter values, ethics and advocacy
Investment
Individual/Small Organization (1-49 staff): $200 per person
Medium Organization (50-100 staff): $250 per person
Large Organization (100+ staff): $300 per person
If registering 5 or more staff, please contact Gwen Soffer for discount (gsoffer@nscphila.org)
Alternate Payment Method for Individuals Only (not agencies)
Attend training for $100 and provide 6 hours of interpretation to NSC through our Interpreter Pool. Contact Moumena Saradar for more details at msaradar@nscphila.org
Facilitator
Moumena Saradar, originally from Syria, is the Manager of Wellness at NSC and is a professional Medical Arabic Interpreter. In 2019 she served as a peer liaison assisting with special activities, field trips, and events for the Arabic-speaking community. She contracted with several language services agencies providing Legal and Medical Arabic interpretation in Philadelphia. Moumena mentored Arabic Session Phone Conferences with medical interpretation students at the Culture Advantage supporting learners by providing interpreter experiences and promoting patient-provider encounters. She also worked for the University of Pennsylvania Museum of Archeology and Anthropology as a Global Guide, leading tours for the Middle East galleries sharing historical information about the artifacts, by combining cultural experiences and stories to interpret objects from her country of origin. Moumena holds an associate degree in Laboratory Sciences MLT-AD from the Medical Health Institute in Damascus and is currently a bachelor's in health science student at the University of the People.