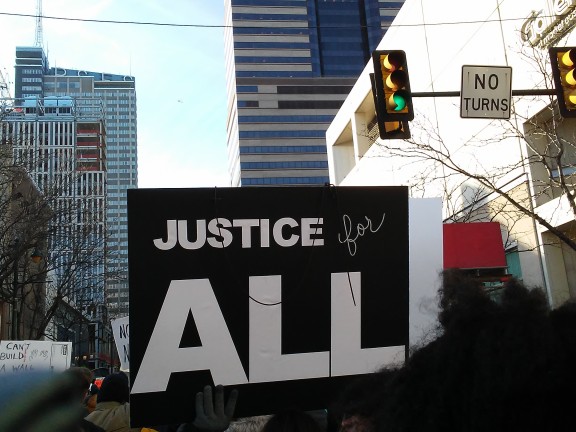 We provide legal representation to low-income individuals in matters of immigration law. We focus on:
Reuniting families
Seeking humanitarian relief for adults and children fleeing persecution
Assisting survivors of domestic violence and other crimes
Representing clients in removal/deportation proceedings
Immigration Legal Services
Our legal team represents clients on a range of issues and aids them in seeking the most appropriate relief, including:
Family petitions
Adjustments of status
Consular processing
Inadmissibilty and deportability waivers
Removal/deportation defense
Motions to suppress evidence
Administrative closure based on prosecutorial discretion
Asylum
Withholding of removal
Relief under the Convention Against Torture
Cancellation of removal
U-visas for victims of certain crimes
Relief under Violence Against Women Act (VAWA)
T-visas for victims of trafficking
Deferred Action for Childhood Arrivals (DACA)
Temporary Protected Status (TPS)
Lawful Permanent Resident status
Citizenship and naturalization
Other family-based and humanitarian relief

NSC also advises clients and criminal defense attorneys of the potential immigration consequences stemming from an immigrant's contact with the criminal justice system.
Accessing NSC's Immigration Legal Services
All those interested in legal services (potential clients) must participate in a legal consultation.
The purpose of the consultation is for NSC legal staff to gather information to provide legal advice & determine if NSC can offer representation. We only provide legal advice in immigration matters.
In-person consultations are suspended until further notice. Consultations take place by phone only on specifically scheduled days.
Our next call-in Legal Consultation Session will take place on Tuesday, December 5, 2023. Please call 215-893-8400 between 11:00 AM and 2:00 PM on this day to be placed on our consultation list.

We do experience high call volumes. We encourage potential clients to call again later in the call-in time if they cannot initially get through rather than leaving a voicemail.
We cannot guarantee you will be provided with consultation. We may need to limit the number of consultations once we reach capacity.

The consultation fee is $60. We accept payment over the phone via a credit or debit card. We do not accept cash payments for consultations. If you do not have a credit or debit card, you can purchase a VISA, MasterCard, or American Express gift card or prepare to have another individual make a payment on your behalf.
If you cannot afford the consultation fee, you can still call in and explain to NSC staff why you are not able to afford the fee. NSC staff may waive the consultation fee in their discretion.
Confidentiality: All information received from a client is strictly confidential. Your information will not be released to any third party without your consent.
Welcome Packet — see file attachments below
Did you recently arrive to the United States and are looking for information about how to navigate your case?
Please review our LEGAL WELCOME PACKET in ENGLISH and SPANISH. In this packet, you can find helpful information regarding your rights in the United States, how to look for an immigration attorney, how to check the status of your case and when you have a hearing before the Immigration Court, how to change your address with the Immigration Court and with Immigration and Customs Enforcement (ICE), how to comply with immigration (ICE) check-ins, and more.