Philadelphia Inquirer: On the one-year anniversary, State Department thanks Philly for welcoming Afghan evacuees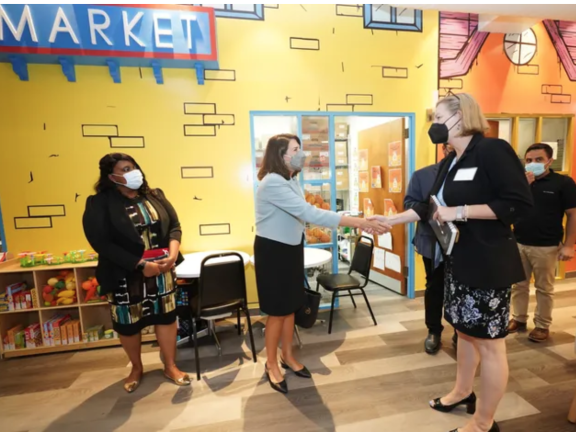 "A top State Department official, Julieta Valls Noyes, chose to spend time with the staff of one of the lead resettlement agencies in Philadelphia. Her message: Thank you. Great job. And keep going."
"We knew what it would mean for NSC," O'Sullivan said. "To see the actual evacuation, see people clinging to planes for their dear lives, those images horrified us — and inspired us to ready ourselves for what was coming."
NSC staffers showed Noyes what's called the "second lobby," an area that's been transformed into a colorful play space where children can be comfortable. Clocks on the wall tell the current time in major cities, in Philadelphia, Beijing, Mexico City, and Kabul.
Everyone there seemed to reflect on where they were and what they were doing a year ago.
"It was really humbling to stand beside people at their time of incredible trauma and turmoil," said Gretchen Shanfeld, NSC's senior director of program operations. "I'm proud of NSC." Read more at The Inquirer.