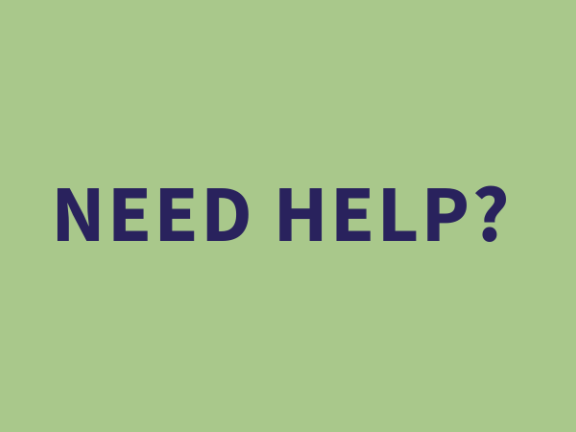 Updates from Nationalities Service Center
March 12, 2020 - To keep NSC clients and staff healthy and safe, ESL classes and in-person appointments have been suspended until further notice. NSC clients should contact their case manager by phone for the time being. To read the full NSC statement on operations during COVID-19, click here.
If you are seeking NSC services, please call (215) 893-8400 or email help@nscphila.org.
Health and Mental Health
Multilingual Flyers & Info Sheets
A Round-Up of Multilingual Resources on COVID-19
COVID-19 Information by Language
City of Philadelphia COVID-19 Coronavirus Resources (Translated)

Stay At Home Order Guidelines
PA Children Insurance Program
Click here to apply for Children's Health Insurance Program (CHIP)
CHIP is PA's program to provide health insurance to uninsured children and teens who are not eligible or enrolled in Medical Assistance.
Community Behavioral Health
CBH Provider Directiory (Can be filtered by language and level of care)
Food and Basic Needs
Free Food Distribution Sites
Map and lists of food and student meal sites
Food sites are open Mondays and Thursdays from 10 a.m. – 12 p.m. Any resident can pick up free food.
School meal sites are open Thursdays from 9 a.m. – 12 p.m. at dselect School District Schools.
Charter school sites and community "grab-and-go" meals
Diapers/Baby Supplies
Catholic Social Services
Avaliable: food, diapers, and formula (avaliability varies by site). Please leave a message if you are not able to connect with a staff member.
Site locations:
Northeast Philadelphia: 215-624-5920
7340 Jackson Street, Phila, PA, 19136
Monday–Friday, 9-11:30am & 1-2pm
Casa del Carmen: 267-331-2500
4400 North Reese St, Phila, PA, 19140
Monday–Thursday, 8:30am-1pm
Southwest Philadelphia: 215-724-8550
6214 Grays St, Phila, PA, 19142
Food only: Monday 10-1pm;
Diapers only: Tuesday 11-1pm; Wednesday & Friday 10-1pm
Philadelphia Interfaith Hospitality Network (PIHN): (215) 247-4663 ext. 8
Diapers avaliable by appointment.

Legal Services
USCIS
USCIS
All USCIS field offices, asylum offices, and Application Support Centers will not provide in-person services, including interviews, naturalization ceremonies, and biometrics appointments until June 4th (or after).
Philadelphia Legal Asssistance
PLA offer assistance for those applying for unemployment through a free hotline. Their website provides outline for the steps to filing unemployment and suggestions if an unemployment application is not accepted the first time.
Critical Services
Philadelphia School District
Although Philadelphia District School buildings remain closed at this time, teaching and learning will continue for students. Review and enrichment with teachers began on Monday, April 20. Planned instruction for the District will resume on May 4th and end June 12th. If you are in need of a computer for digital learning opportunities while schools remiained close, please click here for the Philadelphia School District Chromebook loan program.
PECO
PECO is suspending service disconnections and waiving new late payment fees through at least May 1 and will be working with customers on a case-by-case basis to establish payment arrangements and identify energy assistance options. **PECO will not be reporting any late fees to credit bureaus. **
PECO will restore electric service to any customers who have been disconnected. Customers should call 1-800-494-4000 to begin the reconnection process. More information about restoring electrical service is available here.
PGW
PGW is suspending non-payment terminations and we plan to waive new late payment charges. This termination moratorium will remain in place until further notice. Please note that regular billing will continue for all customers. **PGW will not be reporting any late fees to credit bureaus.**
PWD
The Philadelphia Water Department will restore water service to all delinquent customers whose water has previously been terminated. The restoration fee will be waived. Customers that have been shut off for not repairing defects in their private plumbing will still need to make the necessary repairs to have their water restored.

Financial and In-Kind Resources
Philadelphia Legal Assistance
PLA Unemployment Compensation Hotline
PLA's UC Application Service hotline is live with hours every day this week. This is a limited service solely to assist workers who have tried and been unable to complete their initial application for unemployment compensation. If a worker calls the hotline and requires language assistance, we will schedule them for a call back from a volunteer who speaks their language. The hotline number is 215-999-6910. The hours are:
Monday, 9 am - 1 pm
Tuesday 1 pm - 5 pm
Wednesday 3 pm - 7 pm
Thursday, 3 pm - 7 pm
Friday, 10 am - 2 pm

Housing
Housing Equality Center of PA
Know Your Rights as a Renter in Pennslyvania

Tenant Union Representative Network
Free Renters Rights Webinar - Weekdays at 12:30 pm.
DV Resources
Safety Planning