Join NSC in welcoming your new neighbors to Philadelphia! With the results of the 2020 Presidential election, NSC is expecting a substantial increase in the number of arriving refugees. Your support is needed now more than ever to help welcome newcomers to their community and fully-stocked homes. Scroll down to learn how you, your organization or group can get involved in welcoming refugees to Philadelphia. Sign up for one or all opportunities!
Opportunity 1- Create a Welcoming Space to Call Home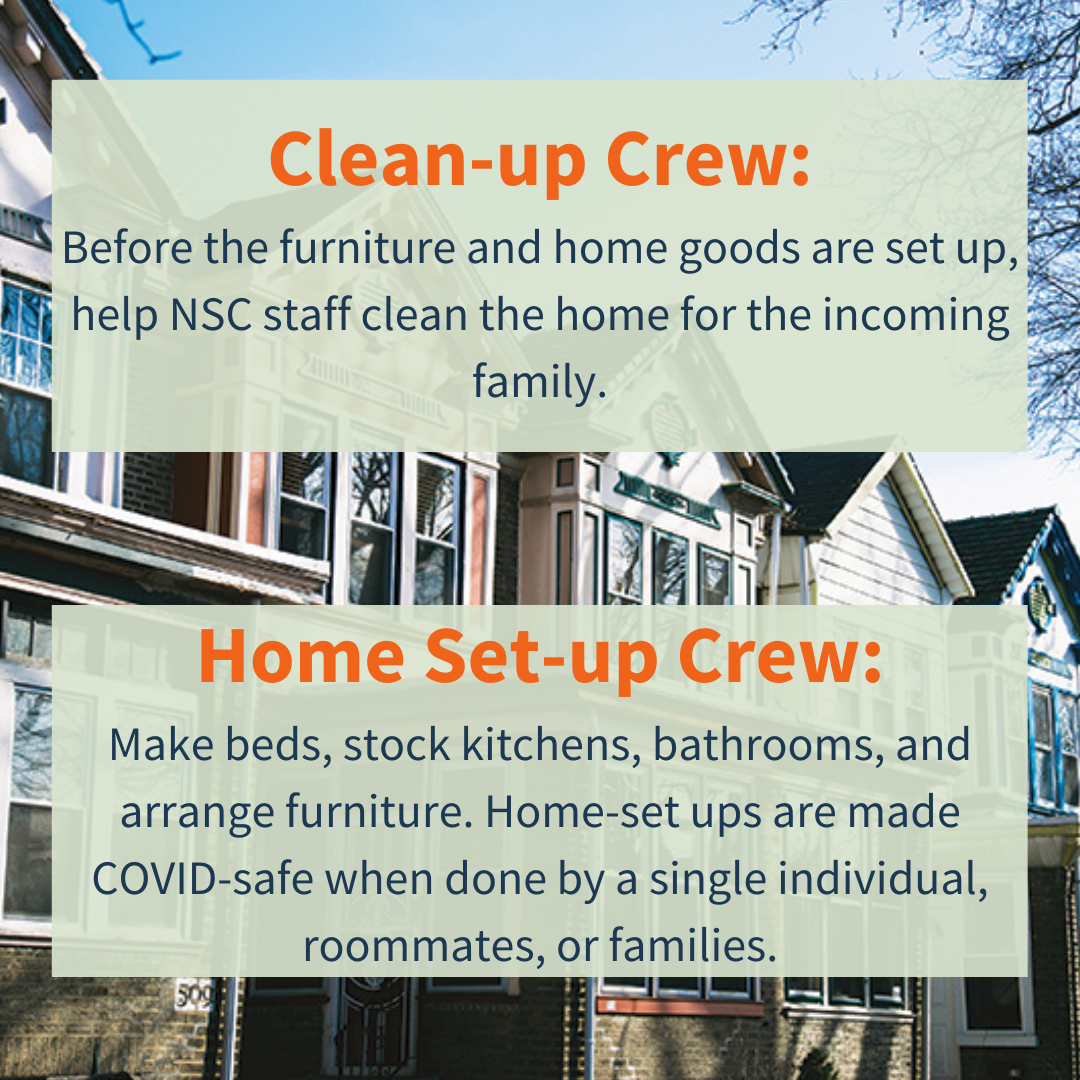 Opportunity 2- Donate a Welcome Kit
We are accepting in-kind donations that will be placed in a refugee's first home in the U.S. We encourage people to donate them as a kit, but individual items are welcome as well!
Shopping is made easy with our Amazon Wishlist
Items from the "Cooking, Kitchen, Make a House a Home, and Kids Activity Kits" can be gently used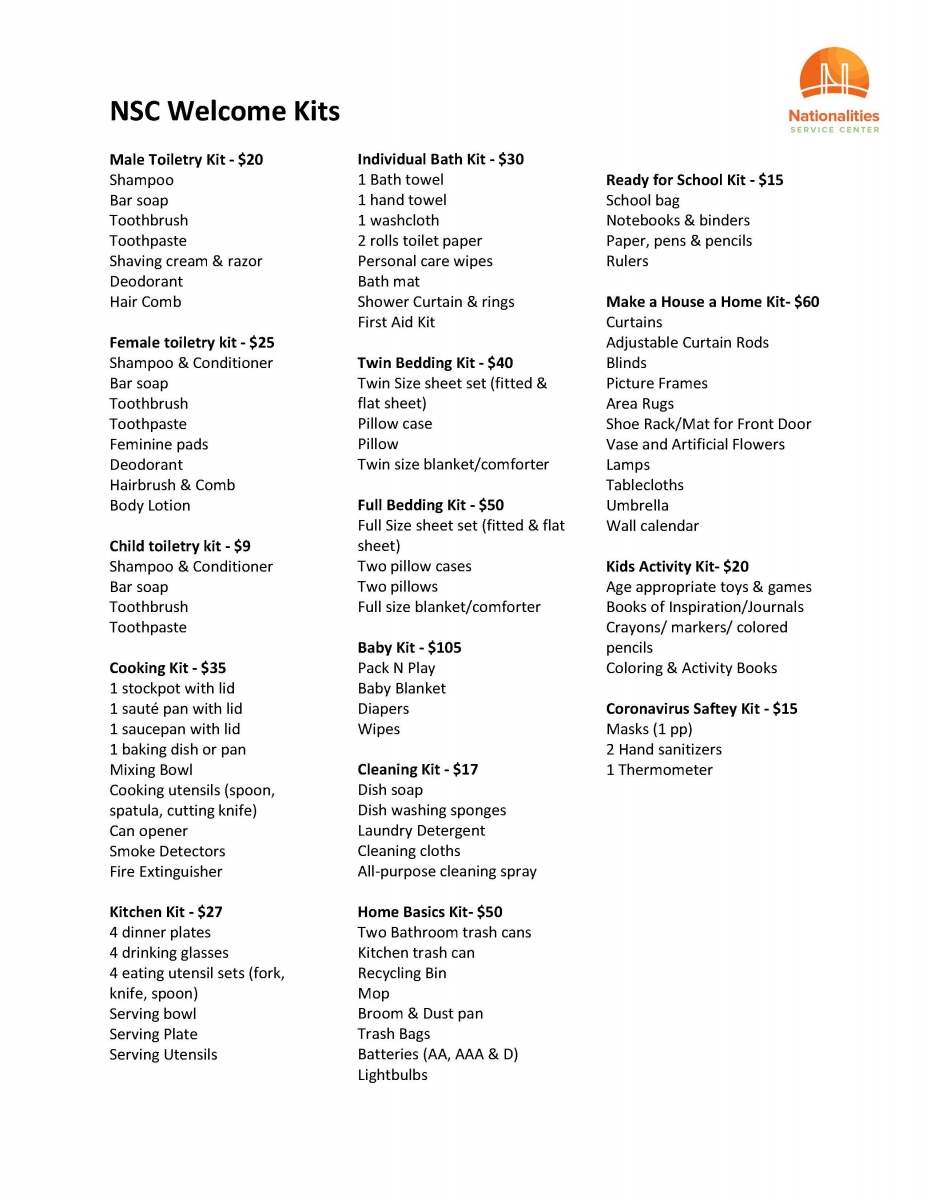 Opportunity 3- Start your own Donation Drive
Rally your network for a cause! Click here to learn how to start your own drive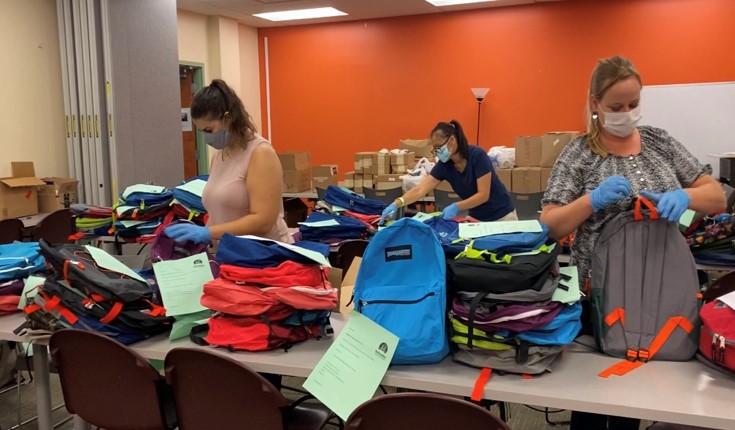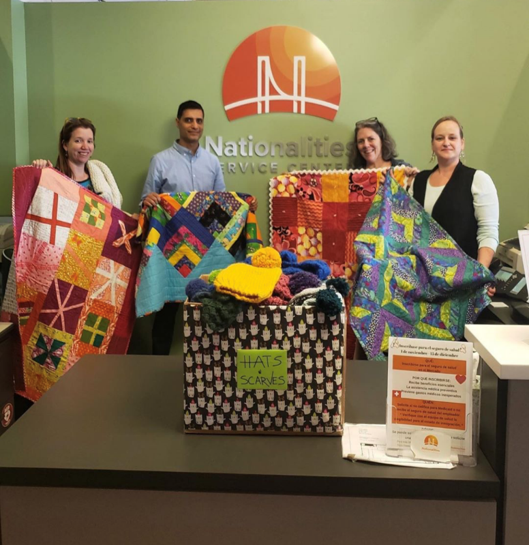 Opportunity 4- Donate or Make Culturally Appropriate Food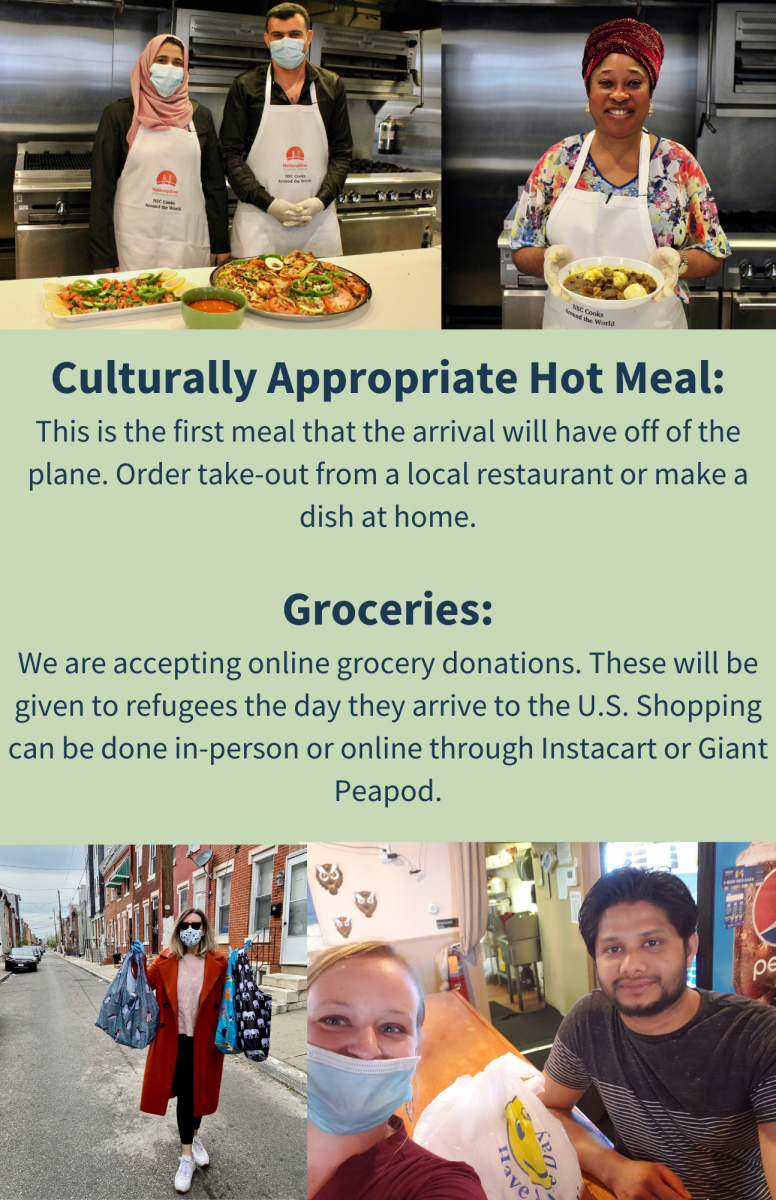 Opportunity 4- Welcome New Neighbors
Sign up to be a part of the Airport Welcoming Crew!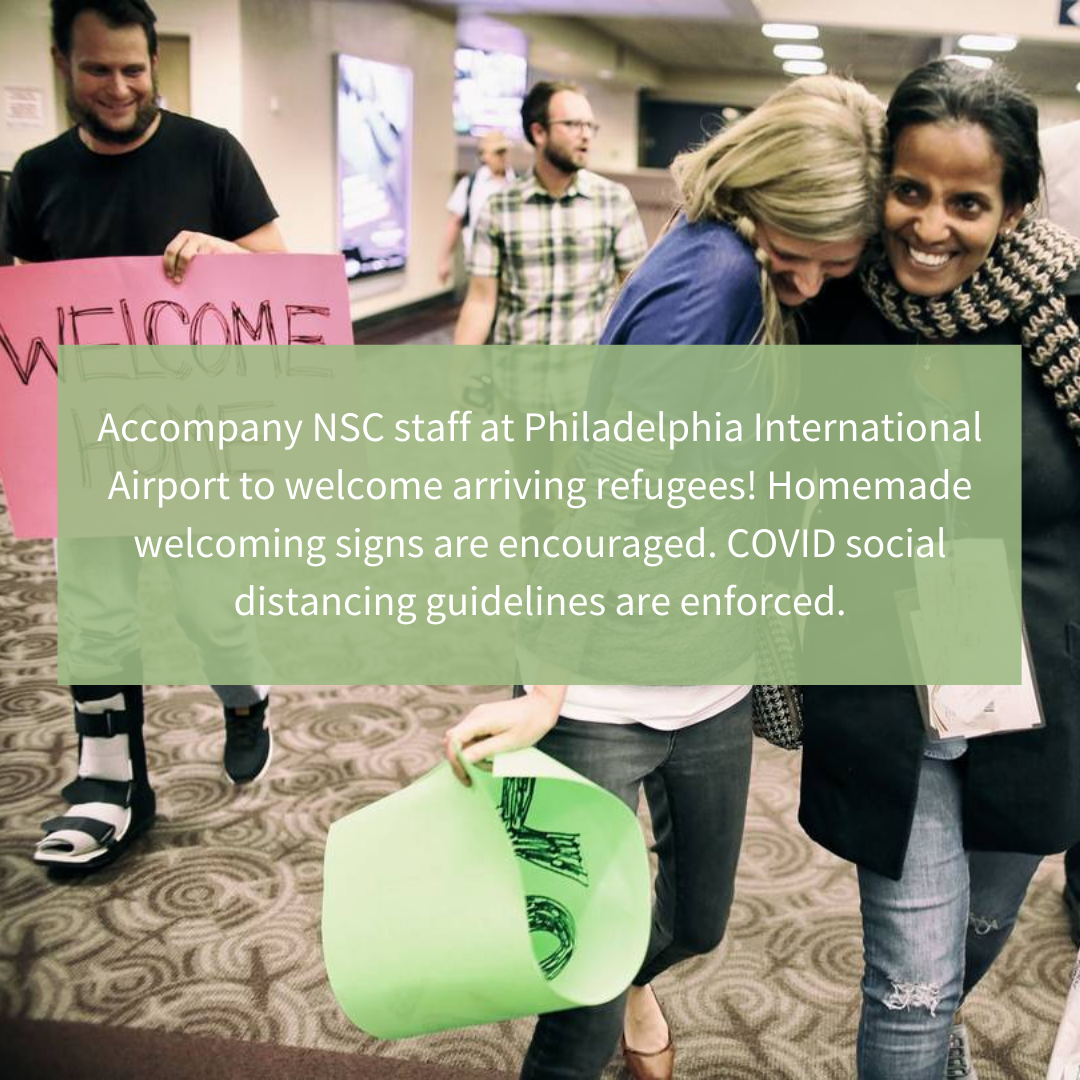 Questions? Contact our Community Support Specialist, Jackie McCann, jmccann@nscphila.org ,(267) 540-8511.