Here at Nationalities Service Center, we put the client at the center of all we do.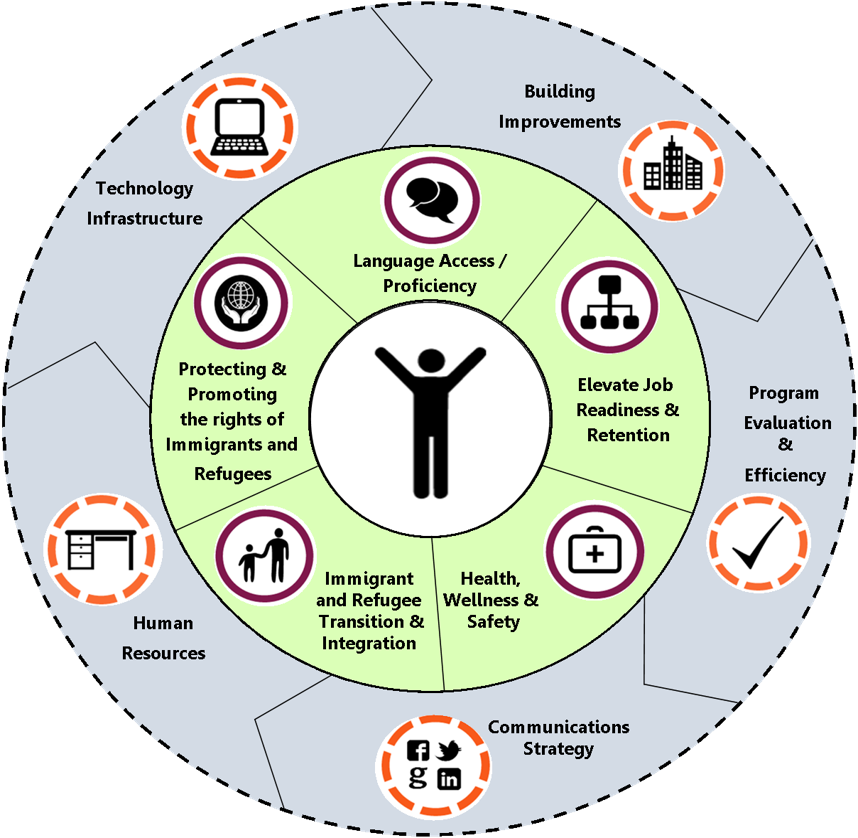 We're committed to making sure that every person who walks through our doors receives the tools they need to build a self-sustaining and dignified future. We have built our service model on this belief, and offer comprehensive services in the areas of legal protections and remedies, resettlement and community integration, health and wellness, employment, and language access.

Want to learn more about our service model? Read our current strategic plan.