Global Tastes is a celebration of Philadelphia's diverse communities through food! Started in 2007, Global Tastes is Nationalities Service Center's most important fundraiser of the year and is the only fundraising event and food competition in Philadelphia featuring global cuisine. Every year, this gala event raises vital funds that allow immigrants and refugees in the Philadelphia area to continue to benefit from the NSC's high quality legal, social, education, health and language access services.
Nationalities Service Center (NSC) is pleased to announce the Global Tastes 2020 honorees.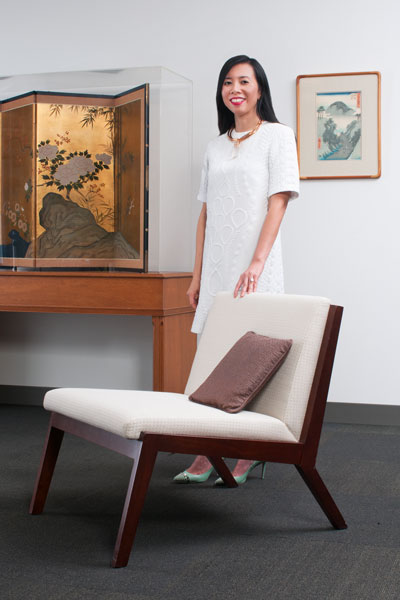 Thi Phan – Nationalities Service Award
DanThu Thi Phan, Esq., is this year's Nationalities Service Award honoree. This award is presented each year to an immigrant who exemplifies the American dream, or to a strong immigrant advocate. Thi Phan happens to be both. A refugee who fled Vietnam at an early age—and learned to walk by holding on to the cots in a refugee camp in Guam—Thi was resettled with her family in Minnesota, where they initially survived on food stamps and lived with a Lutheran pastor. Over time, her parents—already trained in medicine and law—restarted their careers in the US, and Thi herself followed a similar path—pursuing the American dream through education. She trained at Columbia Law School, rose up the legal and corporate ranks to become chief counsel and SVP and later an advisor at Cigna, a global health service company. There, she was an active leader in efforts to ensure that immigrant customers have access to interpreters, and advocate for a global, culturally-sensitive mindset. Thi also has served as a mentor and board member of the National Association of Asian American Professionals which works to empower Asians and Pacific Islanders to become great leaders. For her remarkable story and her efforts to accommodate and mentor immigrants at Cigna and within the Philadelphia community, we are proud to honor her at Global Tastes!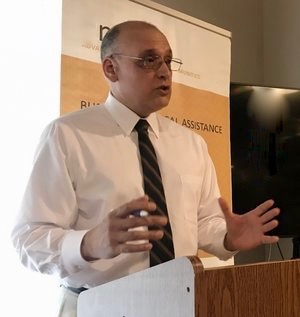 Will Gonzalez – Margaret Harris Award
Will Gonzalez, Esq., is the recipient of this year's Margaret Harris Award, which recognizes direct service and advocacy for immigrants and refugees. Raised partly in Puerto Rico, Will trained as a public interest lawyer with an eye towards lifting up marginalized communities through the law. Since 2001 he has served as Executive Director of Ceiba, a coalition of Latino community-based organizations in Philadelphia, which fosters economic development in the Latino community by ensuring that immigrants have access to affordable, quality housing, and by offering personal financial services to help immigrants build wealth and financial security. In addition to his work at Ceiba, Will has been heavily involved in efforts to encourage immigrant participation in the 2020 Census, serving as the chair of the Immigrant and Limited English Proficient Population Subcommittee of the City of Philadelphia's Complete Count Committee. He has also worked closely with NSC in the PA is Ready project to encourage collaboration between community-based organizations and service providers to offer legal and financial education and services, to build organizational capacity, and to support leadership development in PA immigrant communities.

Thi Phan and Will Gonzalez will be honored at Global Tastes on June 10th, 2020. The General Event will take place from 7-10pm, with a VIP Reception from 6-7pm.