Zoom Event: How Trauma Affects the Body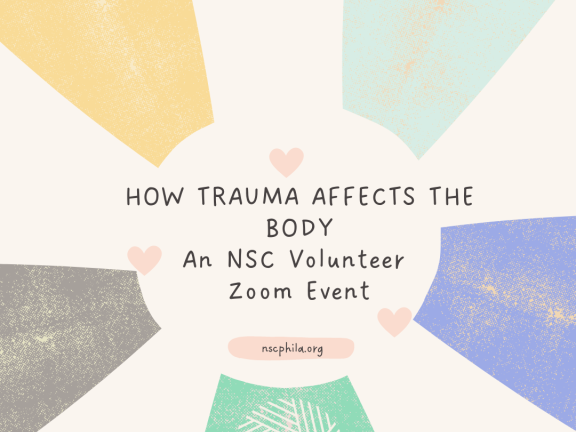 Join us on Friday, Feb. 24th from 12-1 to hear NSC's Wellness Director Gwen Soffer discuss how trauma affects the body and behaviors.
We hope this conversation will leave individuals with a better understanding of how to better serve people who are processing past and present trauma.
This event part of NSC's Volunteer Event series. NSC regularly hosts events for volunteers and other NSC supporters to learn about a topic and meet one another. Some will be in person and some virtual. We hope to see you there.