We can still celebrate Philadelphia's diverse communities through food-- join us for #GlobalTastesOut on Wednesday, April 22nd!
Started in 2007, Global Tastes is Nationalities Service Center's most important fundraiser of the year and is an exciting event featuring global entertainment and international cuisine with a delicious food competition. Every year, this gala event raises vital funds that allow immigrants and refugees in the Philadelphia area to continue to benefit from the NSC's high quality legal, social, education, health and language access services. While this year's Global Tastes event is being reimagined, we invite you to join us on April 22nd to support Philadelphia's immigrant friendly businesses and celebrate the city's tapestry of diverse communities. Order take out from one of the restaurants below and post a photo online with the hashtag #GlobalTastesOut.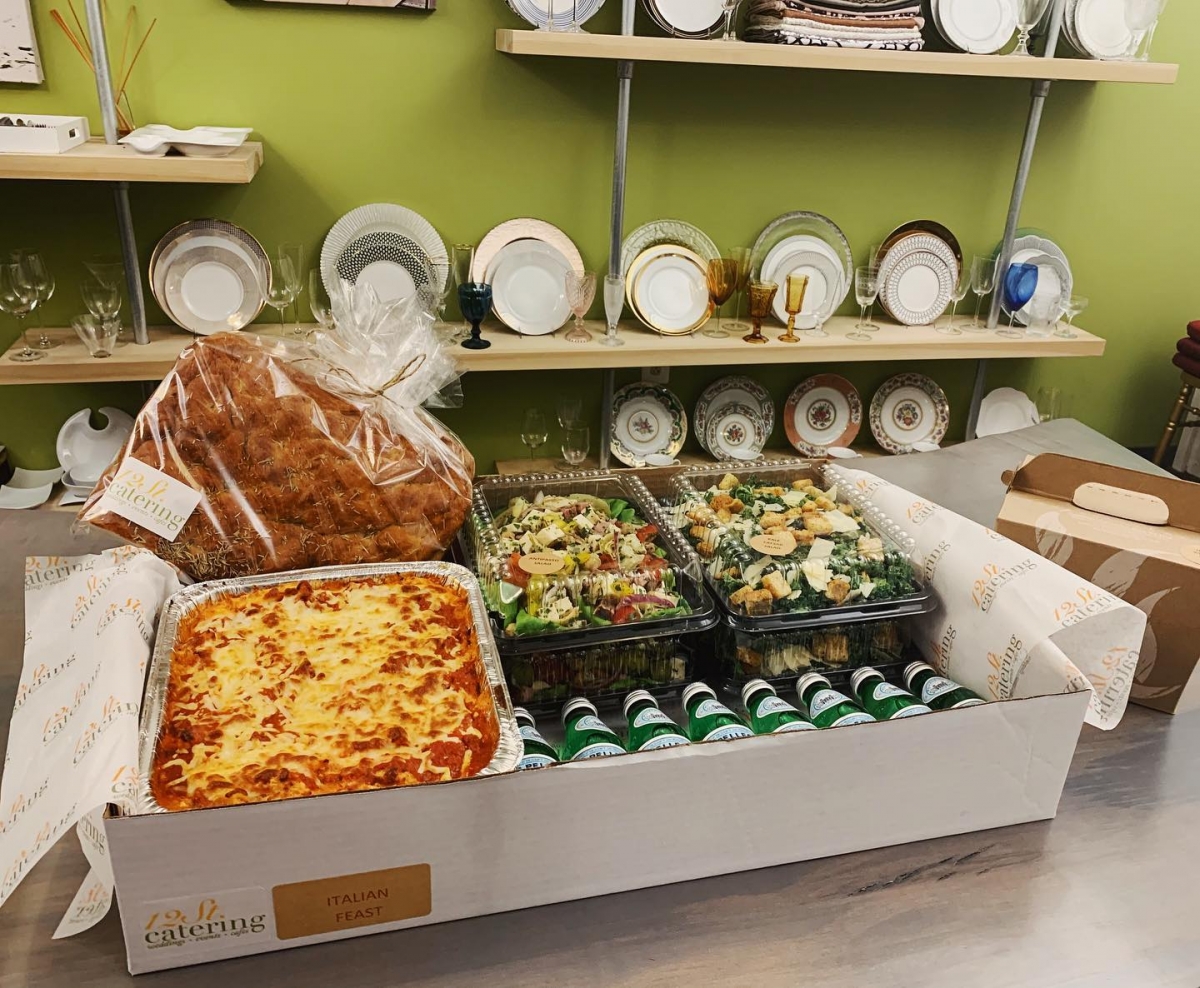 12th Street Catering — Call 215-386-8595 or email info@12stcatering.com to have freshly made, delicious meals delivered to your door step! Packages typically feed 4 individuals up to 5 days AND includes dessert! Why cook when you can have increible food that will satisfy the whole family?

Bearings Coffee — Great coffee makes life more enjoyable Order 6 packs of Bearing's Queen Maeve blend—washed Arabica beans from Sumatra, Ethiopia and Guatemala. 100% Certified Organic. With flavor notes of dark chocolate, cherry and lots of fruit on the nose, you don't want to miss out. The best part? Free shipping! Order here and consider entering the "WELCOME" discount code to donate $10 of your coffee order to support NSC.
Essen Bakery — Click here order delicious bagels, challah, and/or babka for delivery in South Philly this weekend. If you live outside of their delivery zone, a pickup window (9am - 10am) is available at Essen Bakery (1437 E Passyunk Ave) on delivery days. All of the items are simply delicious.

Flow State CoffeeBar — Filipino baked goods? French Cruller donuts? Cold Brew and Chai latte concentrates for the week? Yes. Treat. Yo. Self. Click here on Thursday morning to pre-order items for pick-up Friday, Saturday, and Sunday from 10am-1pm.

Four Sons Pizza — Traditional Pizza = Yes. General Tso's Chicken Pizza = OH YES. Click here to order curbside pickup, no contact delivery, or carryout. We're going to let you in on a little secret: everything on the menu is amazing, not just the pizza. ;-)

Jezabel's Argentine Cafe — Your favorite empanadas and savory tarts are available for pick-up or delivery. Click here to order and don't forget the sides!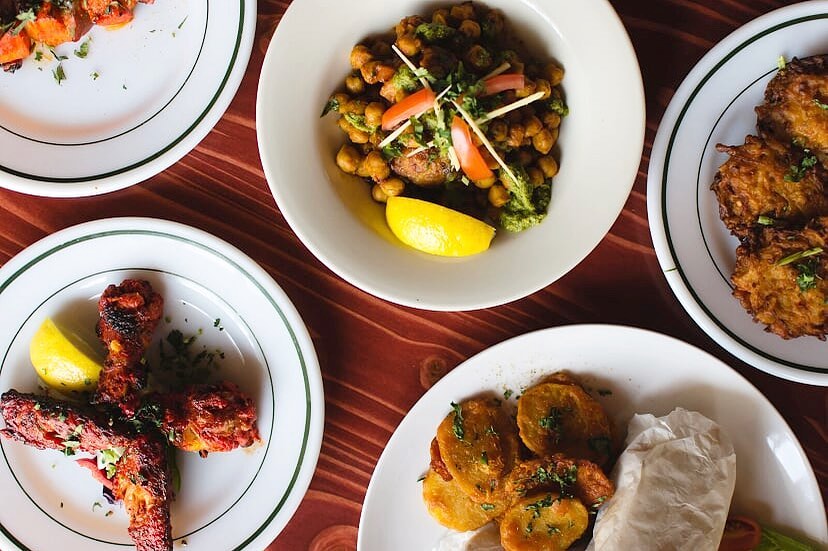 Karma — Biryani Dishes? Tandoori Cauliflower? Butter Chicken? We want it all. Click here to order lunch or dinner through delivery and contactless pick-up at their location in Old City. We won't judge you if you order a handful of entrees and create your own Karma buffet at home-- we miss going there for lunch, too!

Lost Bread Co. — You don't want to miss what Lost Bread Co. is offering right now: pizza kits, their amazing breads, and... tamales! You read that right. Tamales! Each week, Lost Bread Co. is hosting a cook that will make his or own selection of tamal recipes to support Latino cooks affected by COVID-19. 100% of the proceeds go directly to their family that week. Consider tossing in an order alongside their other great products (including flour!) by clicking here. Orders will be available on Saturday (12-4pm) or Wednesday (3-6pm) at their shop.

Mike's BBQ — Weekend BBQ? What could be better? Give your kitchen a break and order for pick-up on Saturday or Sunday. Online ordering goes live at 8am both days with pick-up times between 12-5pm. You'll want to order early before they sell out!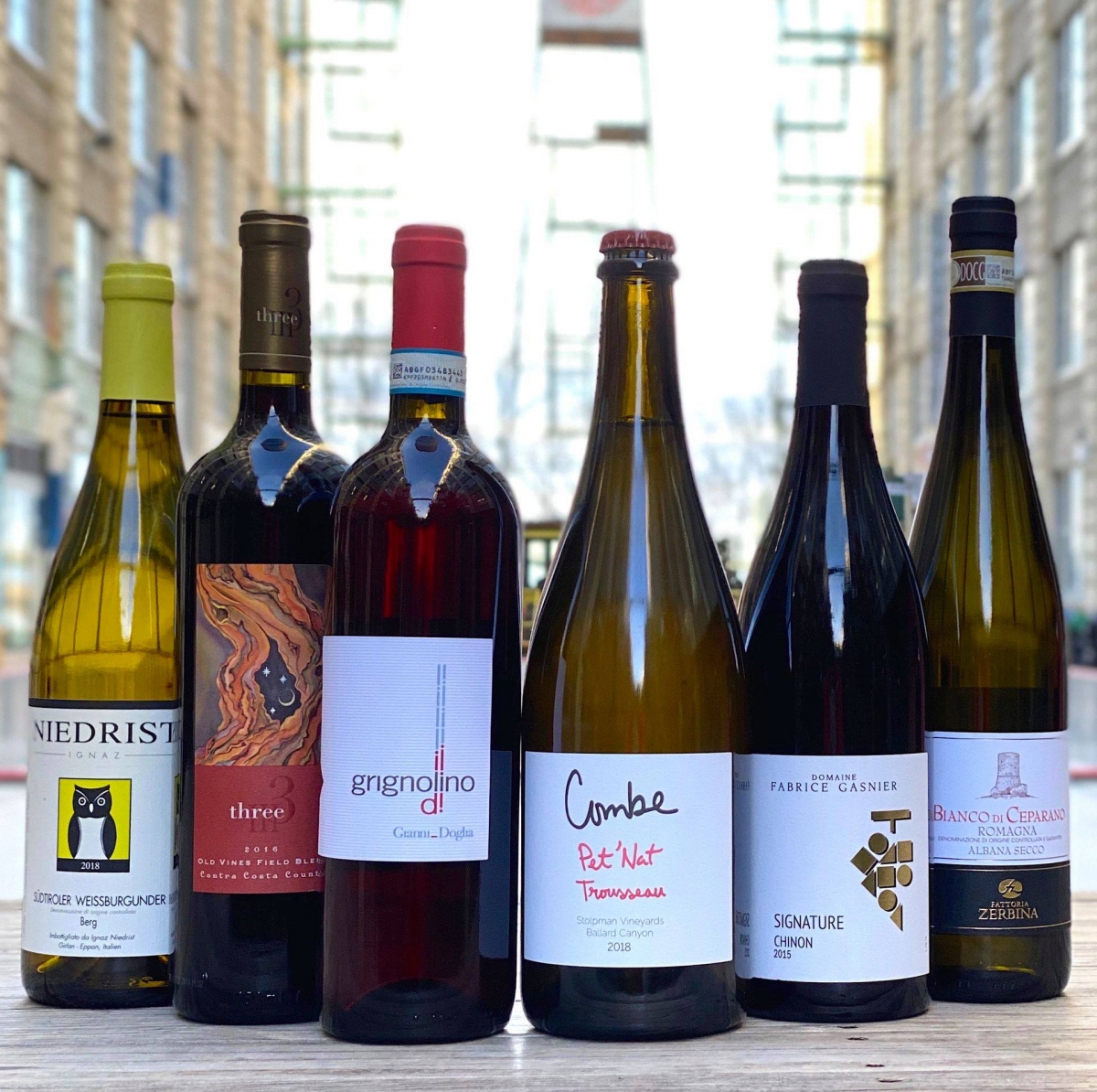 Moore Brothers Wine — With just a quick drive, you can have replenish your favorite international wines through Moore Brothers! All you have to do is: 1. Place Your Order online. 2. Arrive the next day between 12-5pm. 3. Call them from the parking lot. 3. Pop your trunk! They'll place your wine right into the car for you. That's it!

Nemi — Is anyone else craving quality Mexican food? Enchilladas? Mahi Mahi tacos? Fajitas? View Nemi's dinner menu online and call 267-519-0713 to order take-out or delivery between 12-9pm! You can also get Mexican sodas, margarita mix, and dessert with your order! If you're more than 2 miles away from the restaurant, order on UberEats.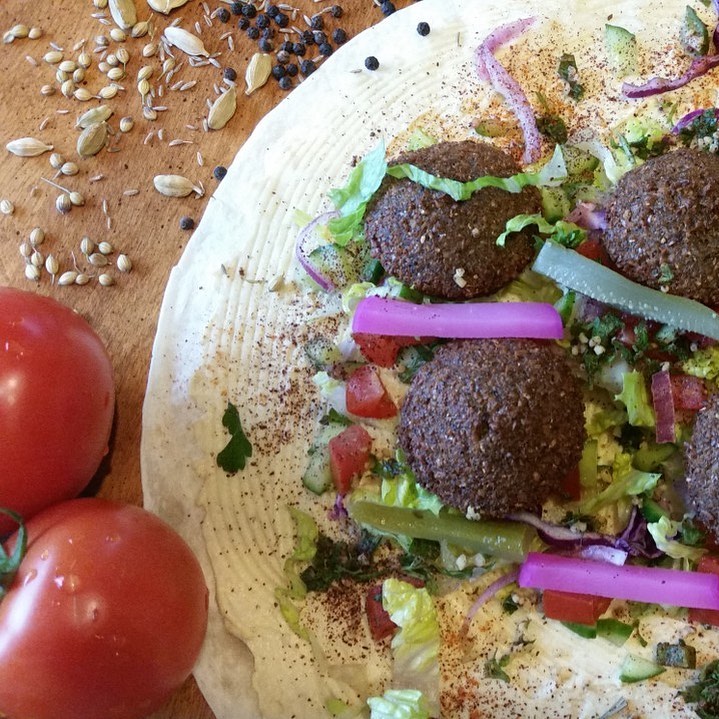 Pita Chip — This small, immigrant-owned business can use your help more than ever. Their falafel and shawarma sandwiches come with roasted red pepper hummus, pickles, and mouth-watering sauces. You can even build your own with unique combinations of flavor or buy a family meal to serve up to 8 people (baklava included). What are you waiting for? Place an order for this delicious Middle Eastern food that can be picked-up or delivered now!

Prescription Chicken — What's more comforting than Grandma style soup? Maybe a fresh ramen noodle soup? Or a Philly-inspired chowder? Destress by ordering your favorite soup or pick an ultimate combo package to share with a friend (pssst.. we won't tell anyone if you keep the combo cookies to yourself).

Oui Pastry Shop — Old City's tastiest bakery, Oui Pastry Shop, has all of your seasonal treats you've been missing... or didn't even know you've been missing (yes, we're also thinking about the Goat Honey Lavender Cheesecake). You can even order ready to bake croissants, mint scones, and cookies! Order here through Grubhub for delivery and pick-up or email info@ouipastries.com.

Puyero Venezuelan Flavor — The options are endless! Venezuelan Fried Cheese Sticks? Arepas? Sweet Plantains? A family pack with 6 or 12 servings to make delicious bowls with shredded beef, pork, and/or chicken topped with pico de gallo and black beans? We're in. Order here to place an order for pick-up and delivery between 11:30am-2:30pm.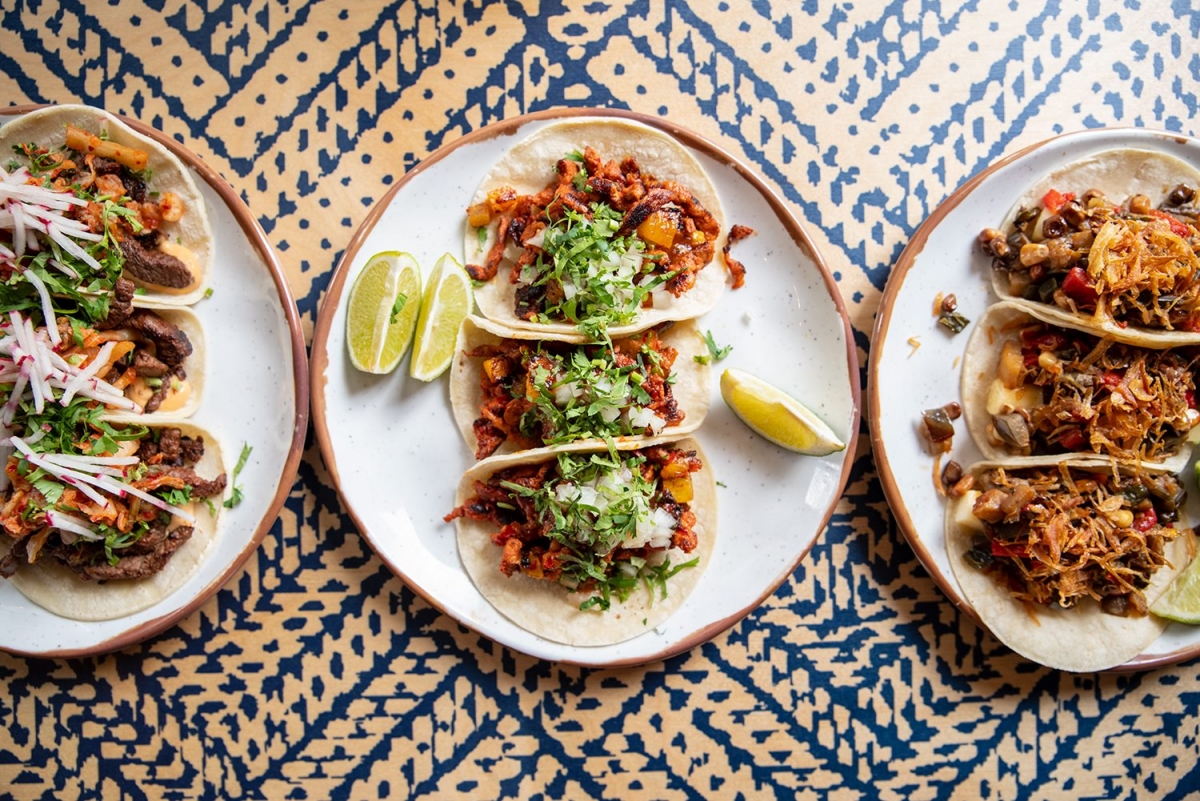 Rosy's Taco Bar — Rosy's drink menu is just as extensive and delicious as their food menu. Why not order from both to create the perfect meal? From the beloved Korean Tacos, their nachos that never disappoint or the esquites (NSC staff favorite dish), you really can't go wrong with ordering from Rosy's Taco Bar. Dare to try one of their tangy margarita quart mixes or their new liquid persuasion drink with cucumber and mint syrup! Order online here for pick-up or use your favorite delivery service to have it brought right to your door.

Sansom Kabob House — If you're looking for a real taste of Afghan food, you're going to want to order from Sansom Kabob House on 13th and South. While the kabobs never disappoint, consider trying Qablee Palaw rice dish with lamb, carrot strips, raisins and almonds. You also can never go wrong with Bulani-- fried potato and onion filled pastries with cilantro chutney and mint yogurt sauce? Try something new (or stick to your favorites) at Sansom Kabob by ordering here for pick-up.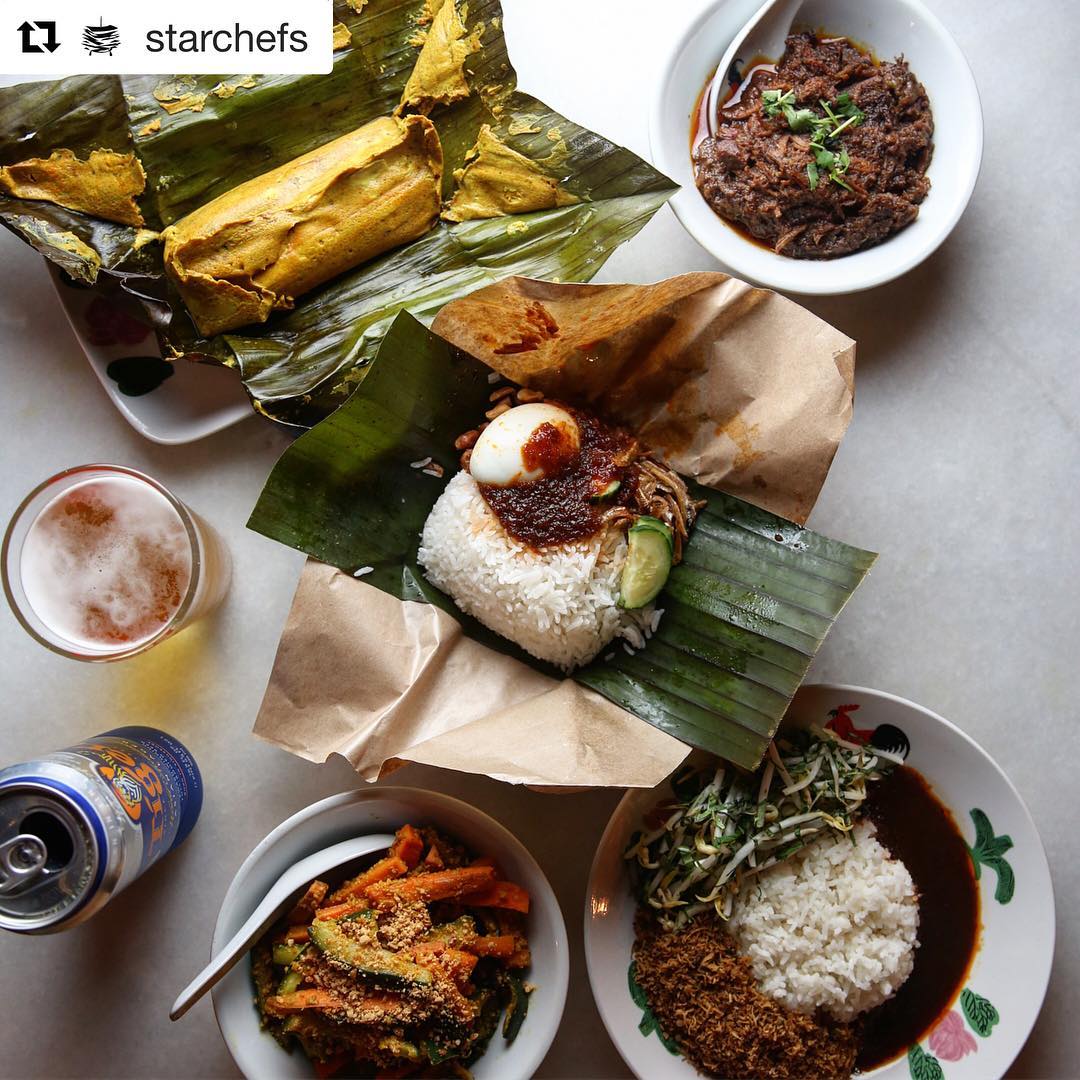 Sate Kampar — Traditional Malaysian cuisine, especially sate, is so flavorful. Switch up your cuisine and check out Sate Kampar's fun, limited menu here! Order pick-up Thursday through Sunday between 12-7pm.

South Philly Barbacoa — Place your family style meal order with barbacoa/pancita for Saturday or Sunday pick-up via Instagram message. Please order by the kilo: half kilo feeds 2-3 ($39), 3/4 kilo feeds 4-5 ($55), full kilo feeds 5-6 ($75), etc. Meal comes with rotillas, consomé, red and green salsa, cilantro, onions, limes, ciles, and noaples. Please specify what a combo of meats or one type. They will also have sweet tamales and orange juice you can order when you pick-up. Payment options include cash, Venmo or Paypal when you pick-up.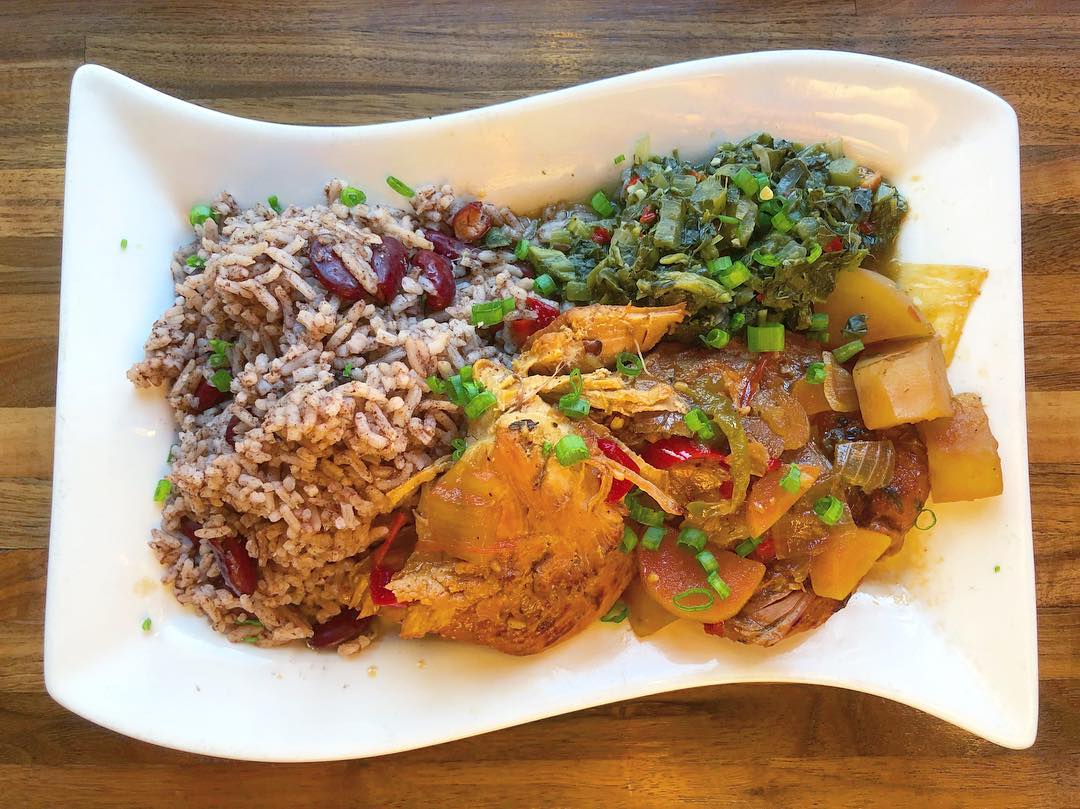 The Spicy Belly — The Spicy Belly is a one of the kind flavor experience marrying Korean and Jamaican spices. Check out their curbside pick-up menu here to get an idea of what we mean-- coconut curry stew, jerk chicken egg rolls, kimchi fried rice, and the like. Order for dinner Wednesday through Saturday 5-8:30pm and Sunday 2-6pm. Your taste buds will thank you!

Two Robbers Hard Seltzer — delivery via GoPuff. Two Robbers has pledged to donate $1 from every case purchased at groceries, beer stores, and online to support our local restaurants and bars, and their employees.
Can't order out and want to purchase a gift card instead? Most restaurants above have that option, as well as these other immigrant-friendly businesses:
Amina's Traditional Syrian Foods — Give to Amina's virtual tip jar through Venmo @aminasfood
Bistrot La Minette — online gift cards
Dahlak Paradise — online gift cards
Lucha Cartel — online gift cards
Le Virtù — donate to their virtual tip jar
National Mechanics — email paul@nationalmechanics.com to support